How I Got Better and Faster at Color Grading Blackmagic Raw (BRAW) Footage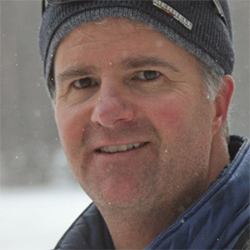 I put together this video tutorial to show how I color grade my BRAW footage. I quickly learned when I first purchased my BMPCC6K that color correction and color grading in BRAW (Blackmagic RAW) is not easy.
I go over the 5 steps that I have learned, and use to Color Correct, and Grade Raw Footage from my Blackmagic Pocket Cinema 6K.
The backstory on why I got it is really through necessity. I had been using my Canon 1dx Mark ii for my Real Estate Videos and Video Tours. I think it's for the most part a wonderful camera – a great all – purpose camera, however, it does not shoot in RAW, or LOG, without going through serious hoops to obtain a LOG profile to install on the Camera. Boo Canon!
Why RAW? Raw gives you so much more control over highlights, shadows, and colors. Real Estate Videography inherently has challenges in terms of blown out windows, and color casts from artificial lights.
Raw can help solve much of these issues – if you know how to shoot in it (appropriate camera settings & technique), and grade it properly.
2 of the 5 steps I use that are so important have me using the Blackmagic Raw Plugin for Premiere Pro, and Filmconvert. I go over both of these, and more in the video above.
If you are planning on getting a camera that shoots RAW – don't plan on using it right out of the box. You'll need to spend some time learning how to properly color and grade your footage.
Additionally, with Real Estate Videography – you'll need to learn to be quick. As we know, most projects in Real Estate need a fast turnaround time, so getting stuck in Premiere Pro's Lumetri Panels trying to make things look right is a recipe for delivering lower quality videos, and upsetting your client.