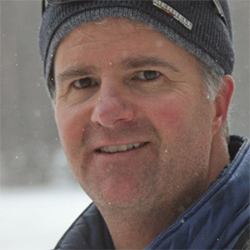 NOVEMBER 2020 – Covid is ramping up again, so let's be careful!
Here are the notes I put together when it all started this past spring – most of this is relevant again…
Just a few notes on how I am (as of now, subject to change) approaching my Real Estate Photography shoots.
Real Estate, in Colorado, is listed as an essential business, and the more realtors can use my 360 Tours, and Video Tours instead of hosting Open-Houses – the better off we will all be in flattening the curve with Covid-19.
My Guidelines for Photography during Covid-19
IDEALLY the home will be vacant or unoccupied. If this is the case, not much else needs to be done except for making sure the home is ready.
Please turn on all lights before my arrival, and prep the home as best as possible – I will shoot the home 'as is' as I will try to avoid touching or moving anything while on site.

If the home is vacant, I will turn on lights.
Please refer to my home preparation guide
http://www.davidbesnette.com/index.php/home-preparation-guide-real-estate-photography/
3. Please let's practice distancing – Ideally sellers should be gone while I am shooting, or if it's a nice day, hang outside in the yard, or on the porch. It's what we should be doing.
4. I'll be using hand sanitizer frequently.
5. I reserve the right to cancel, even on site if I don't feel comfortable with the situation or environment.
6. YOU (the seller) reserves the right to cancel with me, even on site if you don't feel comfortable.
7) Seller assumes all liability and responsibility for any issues, illness or possible exposure that may or does occur during or after my visit
Lastly – here is perhaps the best video I have found that talks about how to prevent the spread of Covid-19 from perhaps one of the leading authorities on the subject. Please watch – it's worth it.
Covid_19_Protecting_Your_Family_Dr_Dave_Price_3_22_2020 from Mariana Price on Vimeo.